The method of getting your website to top positions on Google and other search engines is called Search Engine Optimization or SEO. This is the process of making your website more friendly in the eyes of search engines. Many companies will charge you thousands of dollars every month to rank on Google for certain keywords but you don't need it as long as you follow the method below.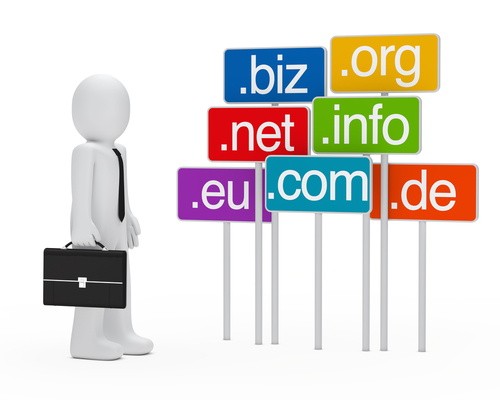 #1: Pick your domain wisely
Search engines actively consider your website's domain name. Therefore, it's wise to include your main keywords in it. For example, if you're selling lawnmowers and trying to rank for the keyword "lawnmowers" it's better to have a domain name like LawnmoversbyDaniel.com rather than DanielsShop.com. However, this isn't the most important element to gaining good search engine rankings but it's certainly a factor. Make sure your domain name is registered for at least more than two years into the future, if not, Google may consider you just a pop-up site that will disappear in a few months.
#2: Make your website is a WordPress blog
Google loves blogs simply because it means that your website may be updated frequently with fresh content. WordPress is also beautifully organised to make it easy for search engines to scan your website's content and evaluate it for rankings. WordPress themes are designed to be search engine friendly, therefore, you'll never need a coding tech genius to go through your code to make it search engine friendly as it's already done for you! Neat, right?
#3: Have a quick page load speed
Google takes into consideration how quickly your website loads. Therefore, a high performance and reliable web hosting company is imperative. If you're choosing to build your website with WordPress then definitely go for a WordPress optimized host, the best being BlueHost.
#4: Submit your website
Oh so obvious, yet a lot of blogs and resources leave this part out. You must be able to submit your website to Google, Yahoo and Bing along with several directories (Dmoz being the most important). There are many search engine submitters out there who will also submit you to directories, however, the most powerful directories you must do yourself. This will do little to help you win the race, but it's necessary to get yourself into it in the first place!
#5: Choose the right keywords
A lot of people run straight head first into promoting their website with certain keywords without checking how many people actually search for the keyword and its competition. For example, you could try ranking for "hairdresser on 323 spooner street", while its very low competition and easy to rank highly for, no one searches this term! Use the Google Keyword Planner tool to find high volume and low competition keywords to launch you into success. If you're looking for a more complex keyword research platform, perhaps try Long Tail Platinum.
#6: Write unique and relevant content
Google does not have the ability to check whether your content is eloquently written but it does make sure your content is unique and relevant to your keywords. The more content you have, the higher Google will consider you for rankings. By copying and pasting content, Google will see it as a replica of another website, hurting your rankings and the rankings of the website you plagiarized. Also, the content must always be relevant to the keywords your ranking for, try and place your keywords frequently into the article, for example, if you're selling lawnmowers sentences such as "Lawnmowers are a great way to keep your gardens grass looking great" are beneficial.
It is important to note Google's latest update to their search technology where they can clearly identify low-quality content, this means slightly changing the wording of existing content or simply placing in irrelevant content with your keywords in it will no longer do the trick, sorry! Another tip which SEO gurus tend to never talk about is the length of your content, according to recent research, content that is over 2,000 words is more favored than its lesser counterparts.
#7: Frequently update and add new content
Google absolutely loves fresh content and is one of the most important factors to ranking number one. This doesn't mean you have to re-word or change existing articles but rather write new ones. You should be writing a blog post or new content at least every three days for competitive keywords or every 2 weeks for less competitive keywords, the more the better! If you don't have time to do this you can easily hire someone on UpWork to do it for you for around $4 per article, which isn't bad considering the great benefits of fresh content for your website.
#8: Build a Social media presence
Many people underestimate the power of social media on your rankings. Google actively takes into consideration whether or not you have profiles on social media platforms along with how frequently you update these and your followings. So if you do not already have a presence, get signed up with Twitter, Facebook and Pinterest and start posting!
#9: Link Building
Link building is the holy grail of ranking number one on Google, in fact, it's Google's number one method of evaluating a website. You must get a consistent supply of quality, one-way backlinks to your website in order to truly rank number one. The question is, how do you do it? SEO companies will charge thousands of dollars per month for this service while others may go asking hundreds of websites to link to them, a daunting task, yuck! It's so important to make sure that your links are high quality as mass link building methods are deemed as unfavourable by Google and may get you penalized. Try build links from high PR websites and high-level domain names such as .edu or .gov, Google sees these links as more important and higher quality than others.
So here's the little secret that all the major SEO companies are keeping from you so that they can charge you crazy amounts of money, it's a software called SEOLinkVine. This software allows you to force-feed your content onto thousands of active sites that are willing to give you traffic and backlinks absolutely free. It automatically creates content that is highly related to your keyword, places it on thousands of website and links back to your own website, absolutely free! In fact, our website went from only 257 backlinks to over 28,900 backlinks in just over 3 months which allowed us to rocket to number one positions on Google. When we first started using the software we have seen my Google ranking increase from pages 7-10 to number one in just a few short weeks. This is a tremendous testimony to how well the SEOLinkVine system works.
#10: Secure your website with SSL
An SSL certificate provides a secure connection between the hosting company and your users. It allows you to securely process credit cards and sensitive information quickly and easily. Another added benefit is that Google treats websites with SSL certificates more favorably than those who don't. They go for around $30 yearly on TheSSLStore, a small price to pay for a big benefit.
#11: Be aware of changes by Google
Google consistently updates their algorithms to ensure only high-quality websites get ranked. Therefore, using unethical methods of getting higher search results isn't the best idea if you're seeking a firm long-term position in the top spot. Recently, Google's Penguin 4.0 update has the ability to detect low-quality website content, therefore, writing good content with the correct grammar and spelling is becoming more and more important. Also, the most recent update now puts very little weight on low PR link building, therefore, you must find a way to get your website link on highly ranked and high-quality websites across the web.
Conclusion
Ranking on search engines is a long and lengthy task but still very doable. The key is to really care about your website by actively creating new content, updating it, keeping it linked with social media and driving links to it.
Don't expect top results overnight, it may take you over 6 months to rank for the keywords you really want to, however, the process will be shortened and more effective if you use SEOLinkVine.